National Waterfront Museum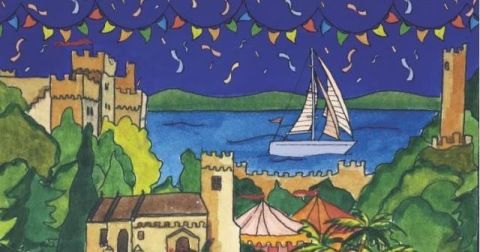 On Tuesday 18th& Wednesday 19th June five international artists including an Italian transatlantic yachtswoman will be arriving under sail at The National Waterfront Museum to deliver free storytelling and music performances for primary and secondary schools in Swansea.
The crew of storytellers and musicians consists of three different groups :
PAOLA BALBI & DAVIDE BARDI (ITALY);
JOHAN THEORDORSSON (SWEDEN);
STEVE KILLICK & DAVID AMBROSE (WALES);

Each group will offer different 60 minute performances of stories and music, telling a variety of traditional stories from Europe and The World, and revealing something about the History, Geography, and Culture of their home countries along the way.

The Stories will include Norse myths, tales of Italian adventurers, salty tales of ships and sailors from Wales and Bristol, and incredible but true stories of famous pirates, including the notorious cross-dressing female pirates Anne Bonny and Mary Read.
All the storytellers will perform in English, and there will also be opportunities to hear Italian and Swedish (depending on which group the schools choose) and to learn one or two easy phrases in those languages.

The European Storyboat project is a project of Beyond The Border Wales International Storytelling Festival, and is supported by the Creative Europe programme of the European Union.
Duration: 1 hour
Dates: Tuesday 18th June and Wednesday 19th June 2019
Cost: – free of charge.
Led by Museum staff